All students must arrive in Quito, Ecuador no later than December 27, 2022. The course will begin on the morning of December 28. Students will have the option of return transportation to the Quito Airport in the morning of January 12. Arrangements beyond that point are up to the student.
<![if !vml]>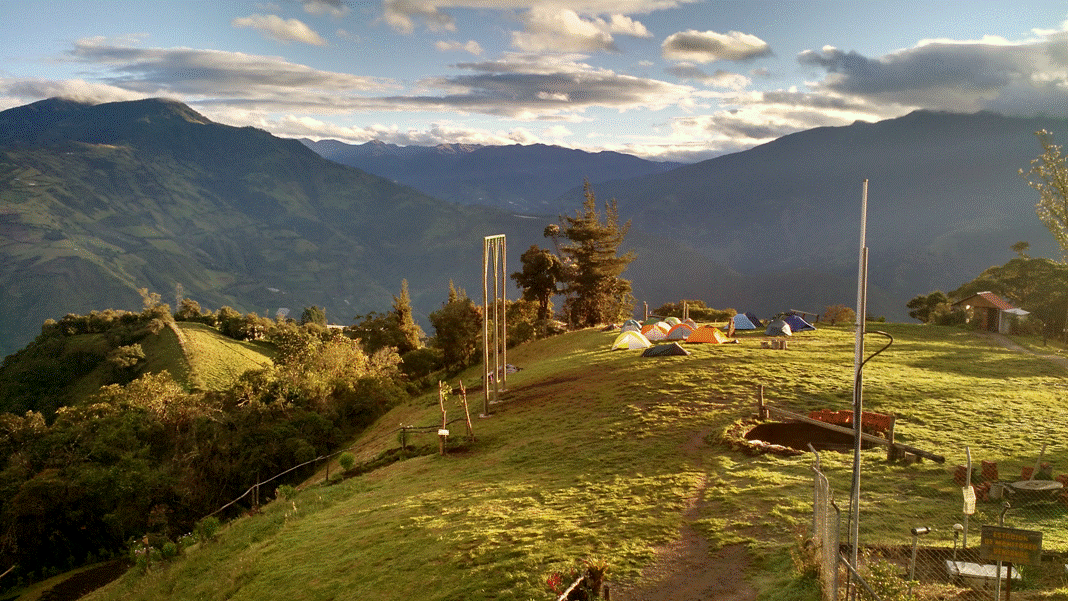 <![endif]>
Learn the fundamentals of field work and mapping while studying volcanic deposits in a classic continental volcanic arc. The course will contain field study of several of Ecuadorís active volcanoes (including Cotopaxi and Tungurahua) as well as an introduction to the monitoring and hazard mitigation efforts of the Geophysical Institute of Ecuador. The course will also contain study of more ancient volcanic terrains, the formation of associated metal deposits and the geology of active active exploration and mining in Ecuador. In addition to the SDSMT instructors, students will receive guest instruction by local geology faculty from Escuela Politecnica Nacional in Quito and will be joined by Ecuadorian geology students.
Prerequisites: Mineralogy, and petrology required; stratigraphy, structural geology, and volcanology helpful but not required.
Physical demands: Field work will involve working off-trail in rugged terrain, and may include several hikes of considerable length. Students should be both physically prepared and comfortable with steep terrain.
Climate: Mapping projects in the Andes will be at high altitude. Conditions can be cold and windy.
See equipment listing for appropriate clothing.
Facilities: Lodging will be a mix of tent camping and hostels. Internet access will be available most days, but not all. Workspace will be provided along with lodging during office days. During the trip, the group will stay in locations ranging from downtown Quito, to small villages, to rural Ecuador.
Other required equipment: Basic geology tools including hammer, hand lens, rite-in-the-rain notebook, map case, colored pencils, Brunton compass (or equivalent), and a GPS unit (note: the latter two items can generally be borrowed from studentís home institutions; in special cases these can be borrowed from the camp). Camping equipment will need to be brought by students. Student are encouraged to share tents in order to reduce the amount of gear that the group is moving around. Students are required to bring a laptop computers to complete reports. Suitable clothing will include hiking boots, pants, shorts, swim suits, a wide brimmed hat, and plenty of sunscreen. A complete equipment list will be provided for participants ahead of the camp.
For more information

Contact:
Dr.

Nuri

Uzunlar

,

Director
Black Hills Natural Sciences Field Station
Phone
: (605) 431-1275